Iron Cupcake:Earth is
closing its doors
for good in June... Sad!
The competition that inspired my cupcakery madness is no more... but at least
I heart cuppycakes
is still bringing us the always fun Cupcake Hero!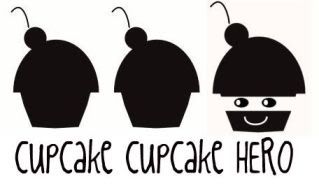 I'll be back with more cupcakes and cupcakery soon - once I have my kitchen back *sigh*
oh and a new electric beater - mine got destroyed by electricians...